26 января в 18:00 – состоится презентация проекта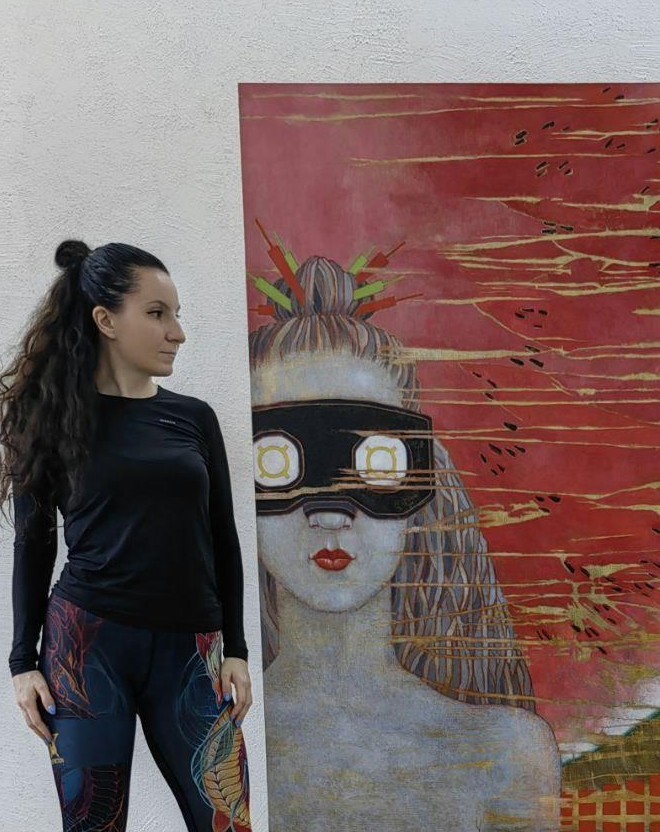 The mythology of trading…
artworks for sale by the gallery
IRINA IVA
artist of the FEDINI Gallery
Trade show «Mythology of trading…»
Concept: This is a project about desires and ways to achieve balance in
relations with the sphere of money…
Trading – trading, buying and selling financial assets.
A trader is a trader. Trading of securities in the stock market is usually meant: shares, bonds, futures, options. Or the currency in the foreign exchange market, or even the commodity market.
Basically, it's the whole world…
And this project about the mythology of this world…
About the mythology of trading, stock market, stock exchange, the terms and special slang of trading, the nuances of reality and thinking of the people of this community…
The stock market is a kind of religion. Obviously, both are held together by our faith. If we doubt it, the market will collapse as much as the church… Our doubts are exactly what makes the stock market viable. Every day millions of people doubt, hope, believe and analyze, thus creating a course…»
Swedish journalist and writer – David Lagerkranz.
Адрес проведения мероприятия: Москва, "R&D Ренова", ИЦ Сколково, ул. Сикорского 11